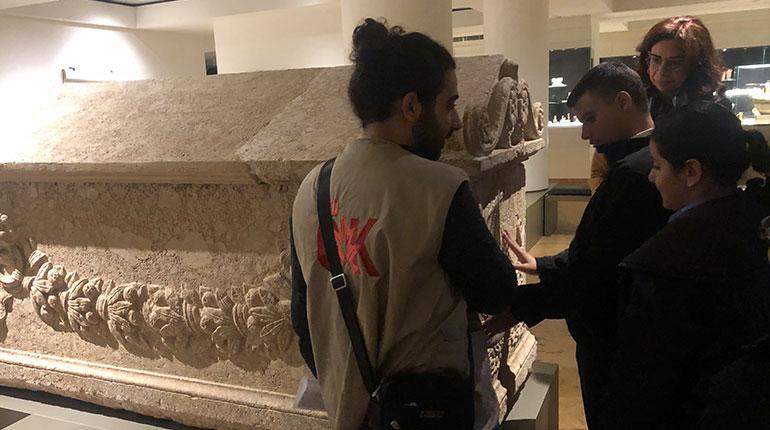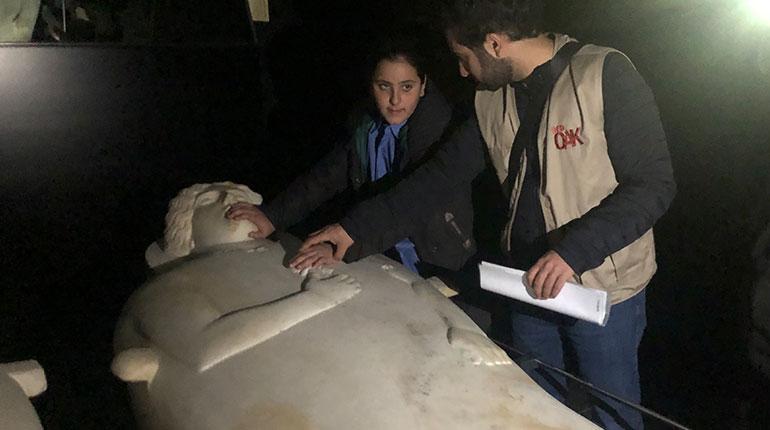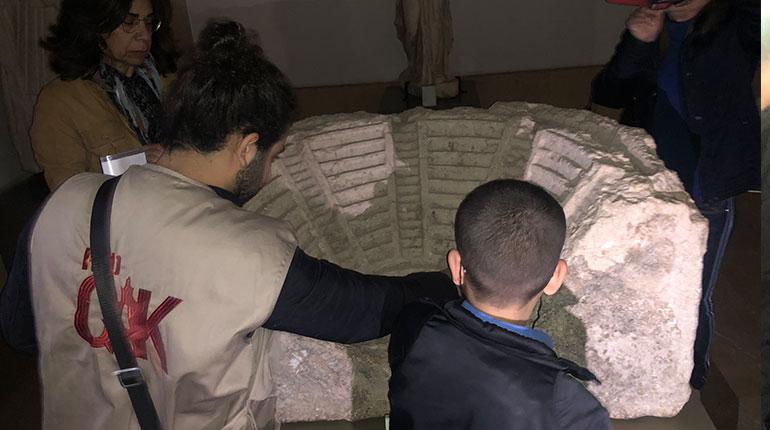 Doors. Please Touch
A training for archeology students on Accessibility to museums
Devoted students from the Department of Archeology at the Lebanese University joined Red Oak's team as volunteer guides for the tactile guided tours taking place at the National Museum of Beirut.
Our inclusion team provided them with a training on access to the museum heritage for the blind, visually impaired and deaf and hard-hearing persons. The training discussed the right to culture and protection of the cultural heritage, assistive methods and tools, tactile paths, how to accompany blind and deaf persons, and tactile reading of the sculptural work.
We are very happy with the enthusiasm, passion and energy of the archeologists of the future and we are glad to have them on board with us. We thank the Department of Archeology of the Lebanese University who agreed very promptly to collaborate with us on this project that aims to make art and culture more and more accessible to everyone!
Doors. Please Touch" is implemented in partnership with the Lebanese Ministry Of Culture, the Istituto Italiano di Cultura in Libano, and the Museo Tattile Statale Omero.