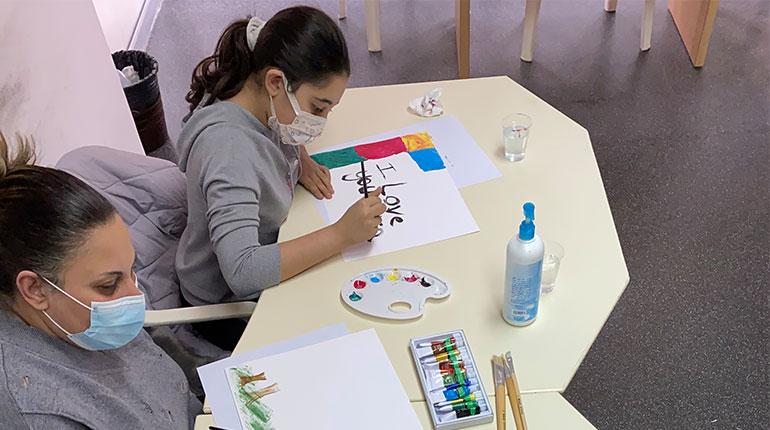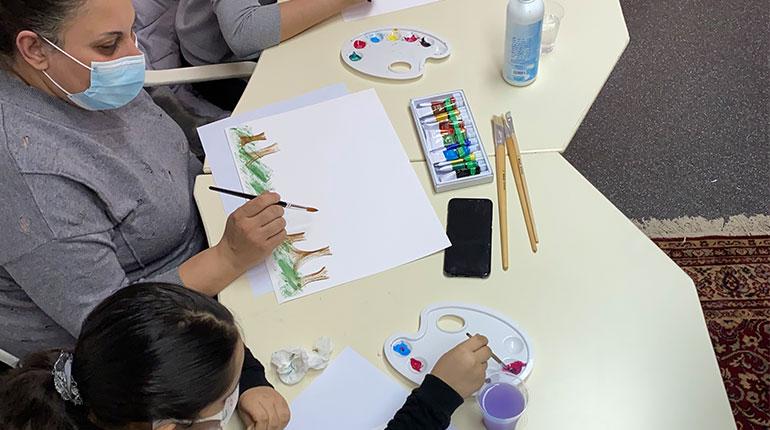 After blast psychosocial support
Creating Art Together
Red Oak designed art therapy workshops for children and their parents. During these sessions, parents and children have the space to express their worries, needs, and wishes. It's a time to connect and to allow our brains the freedom for some free expression.
Art therapy helps individuals, and particularly children, develop social skills and raise self-confidence. It also seeks to help them overcome emotional or psychological challenges to achieve a greater sense of personal well-being and foster self-esteem.
These workshops are implemented with UK Aid Fund and with the support of the International Rescue Committee and in cooperation with Khelkhal AUB.