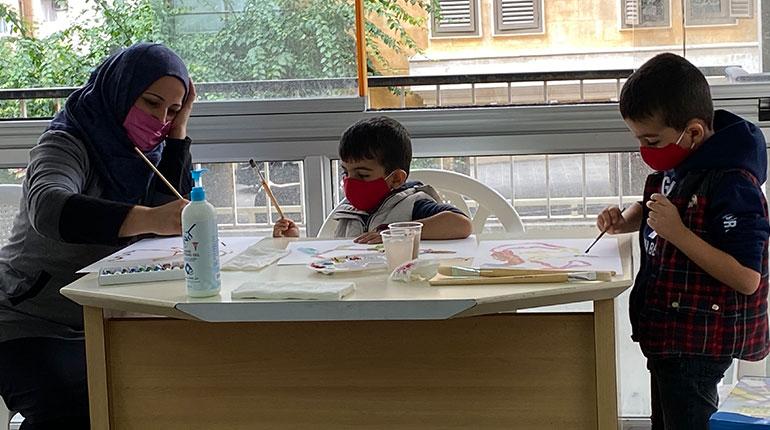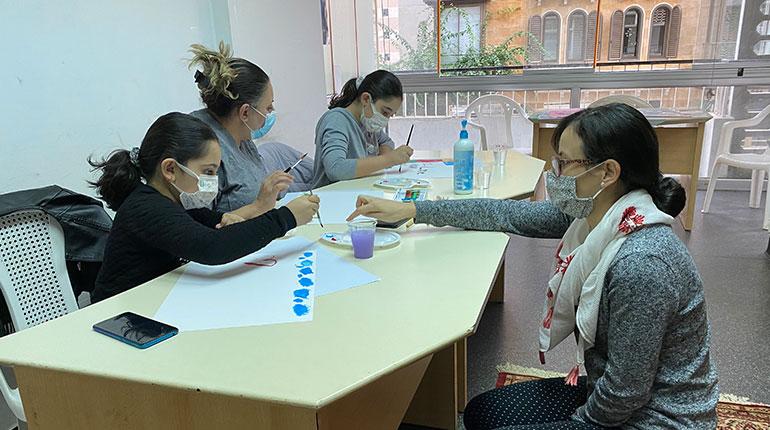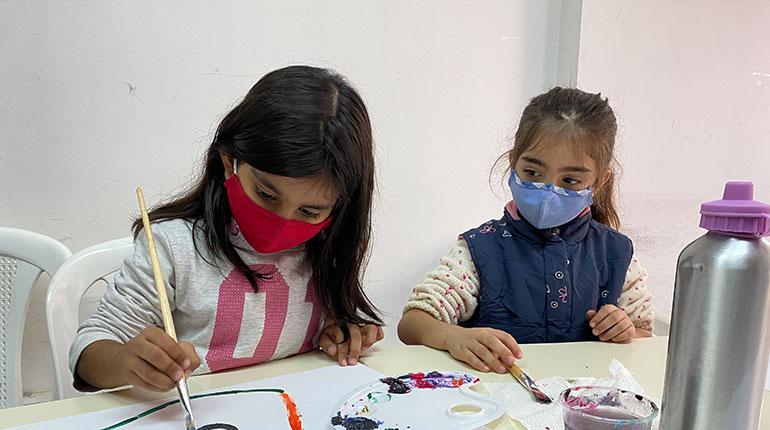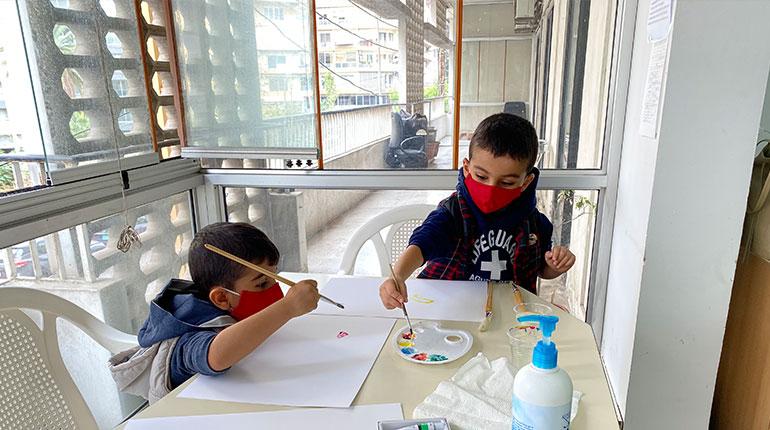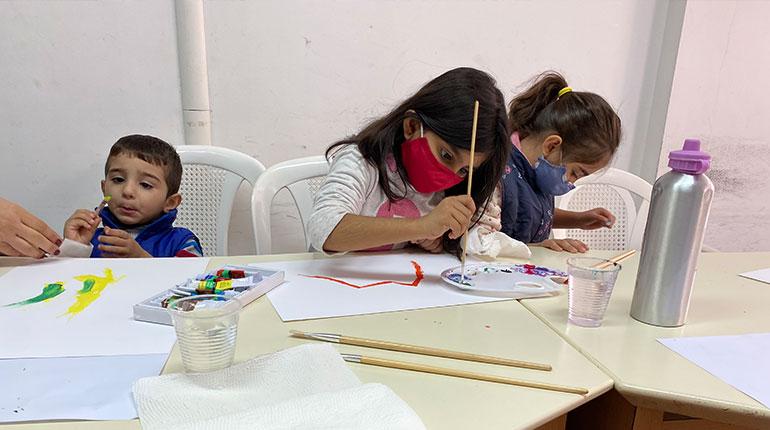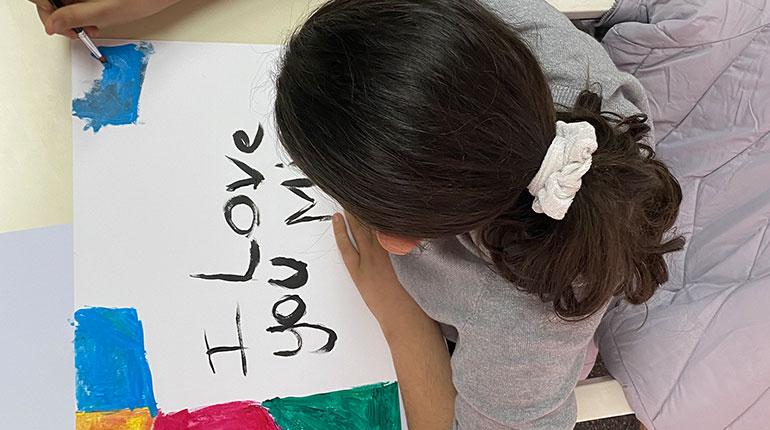 After blast psychosocial support
Strengthening Family Ties Through Art Therapy
Parents and their children experienced art together and strengthened emotional ties.
Art therapy sessions engage parents to work with art materials, discuss art-making and the creative process with the art therapist, and explore their behavior with their child. Since the same therapist works with the parents and the child, this allows parents to acquire a fuller understanding of their own psychological development and their ability to parent.
These sessions are implemented by Red Oak with funding from UK Aid and support from the International Rescue Committee and in cooperation with Khelkhal AUB.