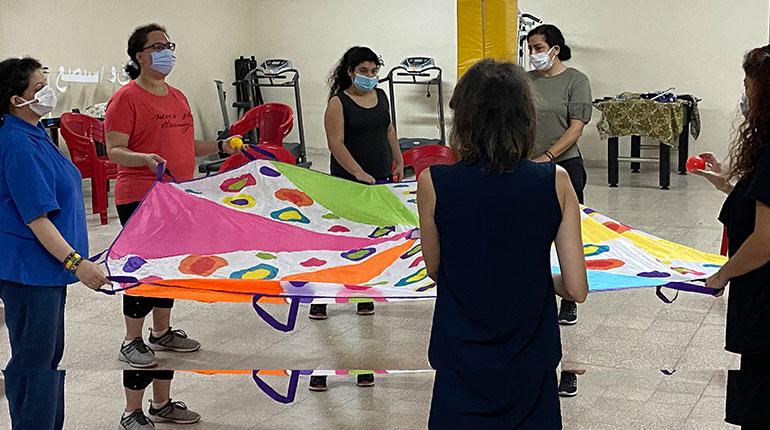 After blast psychosocial support
Dance & Movement Therapy for Adolescent Girls with Mental Disabilities
Adolescent girls with special needs are receiving Movement & Dance Therapy sessions at Blessed school in Beirut.
Movement and Dance therapy is the psychotherapeutic use of movement and dance to support the intellectual, emotional, and motor functions of the body. As a form of expressive therapy, it looks at the correlation between movement and emotion. This activity is beneficial for both the physical and mental health of women and girls. It offers decreased muscular tension and promotes self-awareness, self-esteem, and a safe space for the expression of feelings.
This workshop is implemented by Red Oak
with funding from UK Aid and
with the support of the International Rescue Committee.