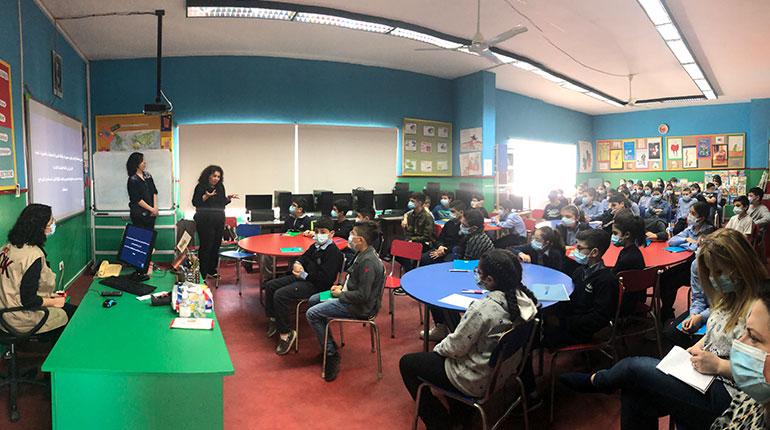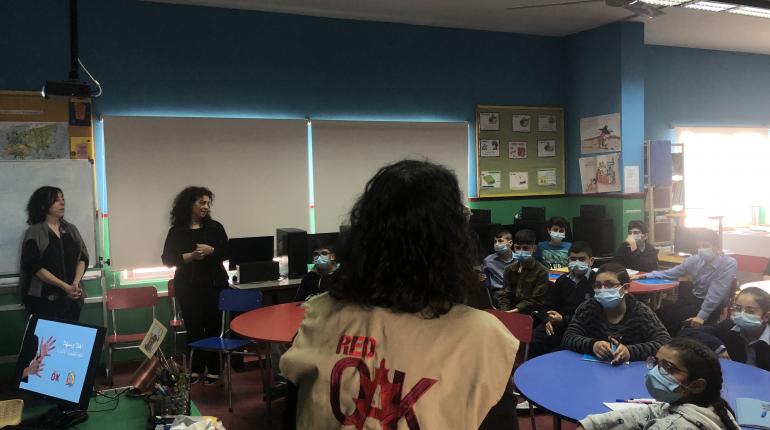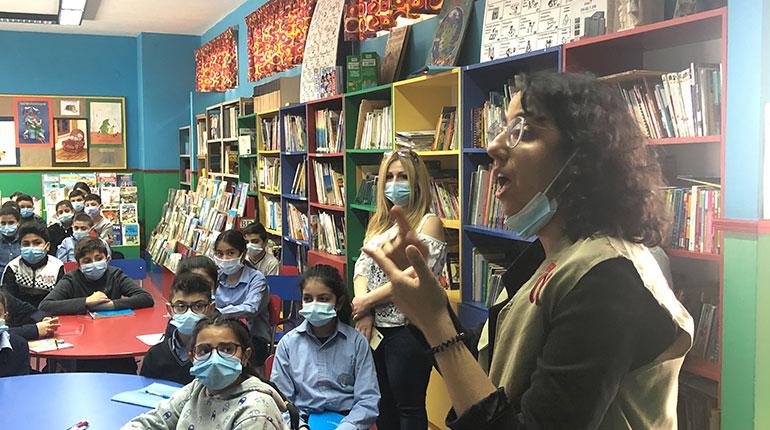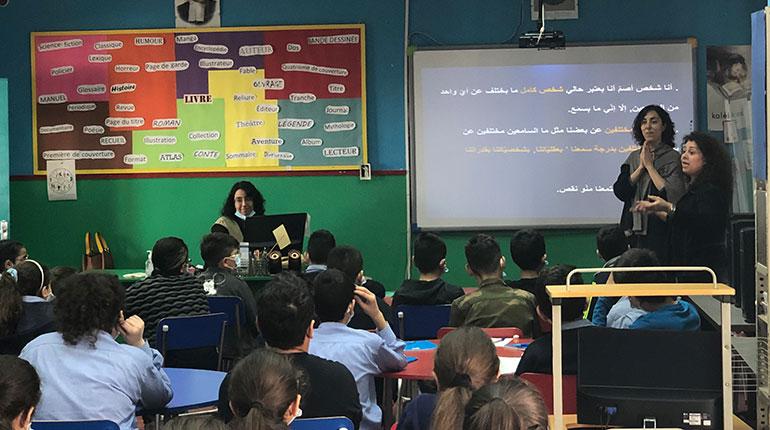 The National Disability Equality Training in Lebanon
Initiation workshop session on sign language to children in Beirut
Red Oak partners with IRAP - Institut de Rééducation Audio-Phonétique to provide an initiation workshop session on sign language to 54 hearing children from Saint-Vincent de Paul School in Beirut.
This workshop was preceded by awareness raising sessions on Disability provided to the same 12-year-old children in the framework of "The National Disability Equality Training in Lebanon" (DET).
The DET was implemented by Red Oak in partnership with UNESCO Beirut and in collaboration with Japan International Cooperation Agency (JICA and Disability Equality Training Forum (DET).