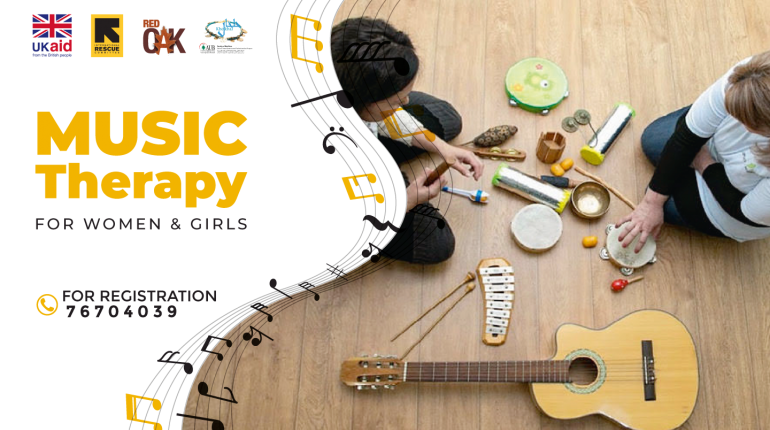 After blast psychosocial support
Music Therapy for Women and Girls
Every Monday, our music therapists meet with women and girls from Beirut for group support therapy sessions.
Music therapy aims to encourage women's self-care and appreciation of female-related values among women and girls affected by trauma, domestic violence, emotional abuse, and stress. It helps reduce obsessive thoughts, depression, and anxiety in people.
These sessions are funded by UK Aid and implemented by Red Oak with the support of the International Rescue Committee in cooperation with Khelkhal AUB.