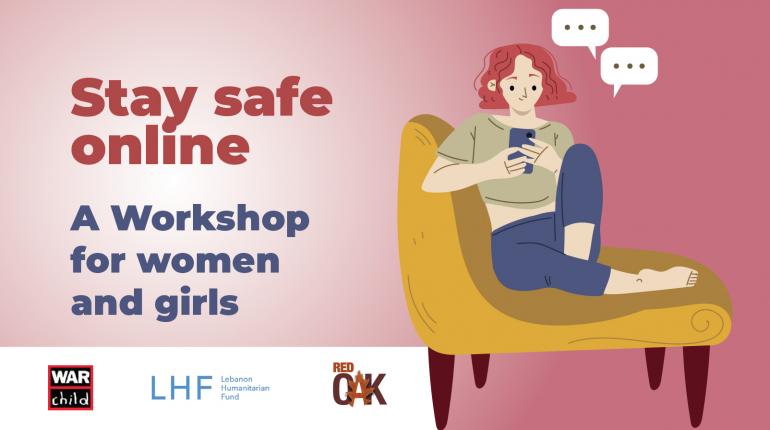 Unlocking Talents Beyond Boundaries
Online safety in a digitized world
Online safety is key in a digitized world. Red Oak is implementing online safety sessions for women and girls in Saida and Beirut.
The aim of this activity is to protect and educate the women and youth in their use of technologies.
Protecting themselves and others from online harm will avoid unsafe communications or mental health and well-being issues.
An initiative in partnership with War Child Holland and supported by LHF United Nations OCHA Lebanon.