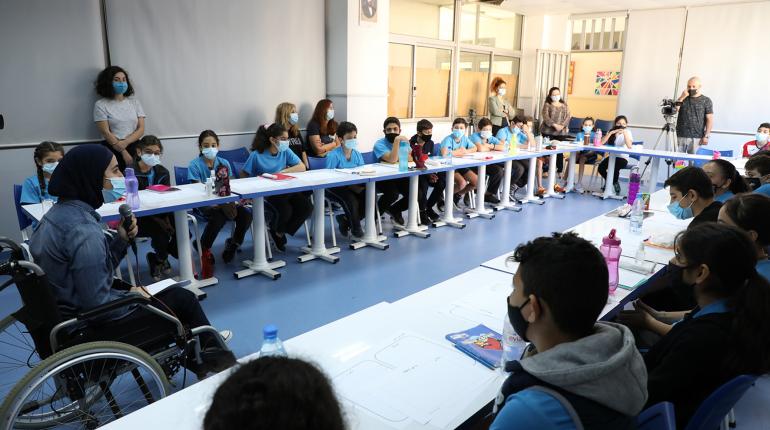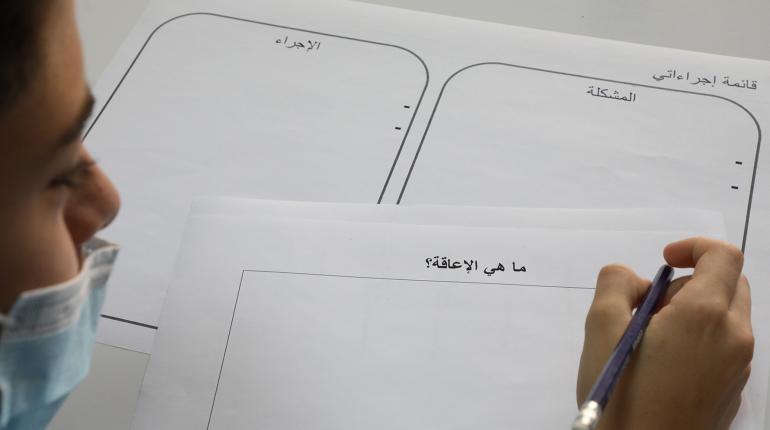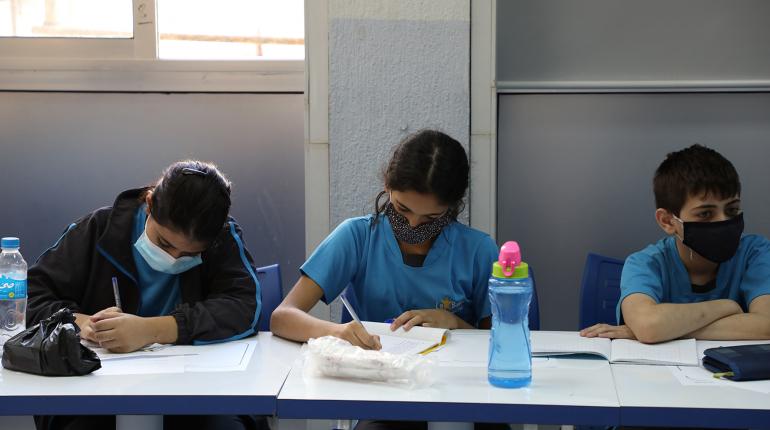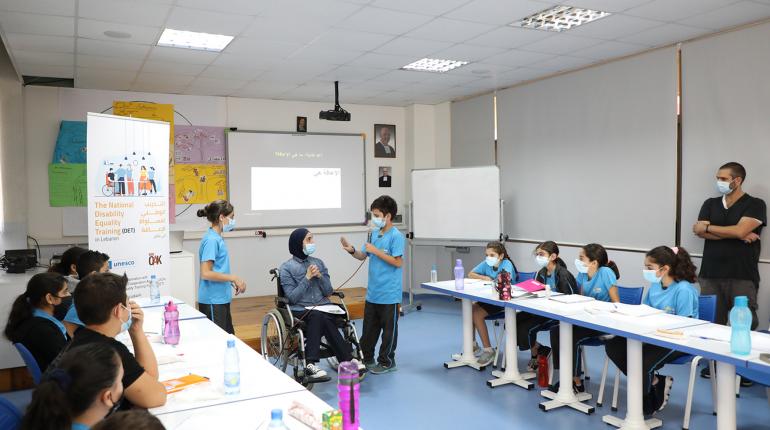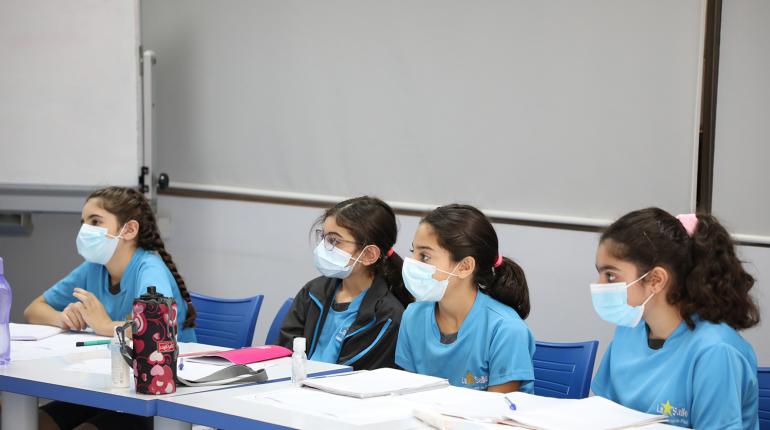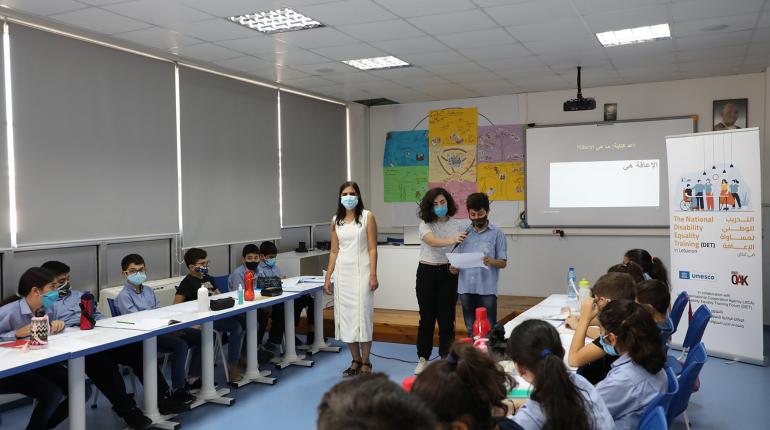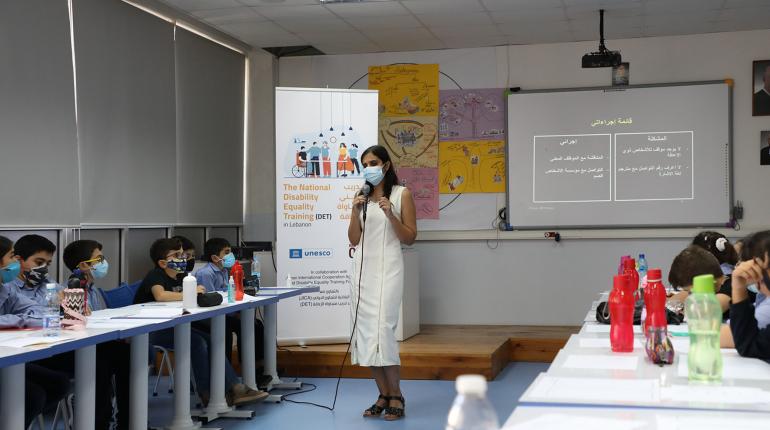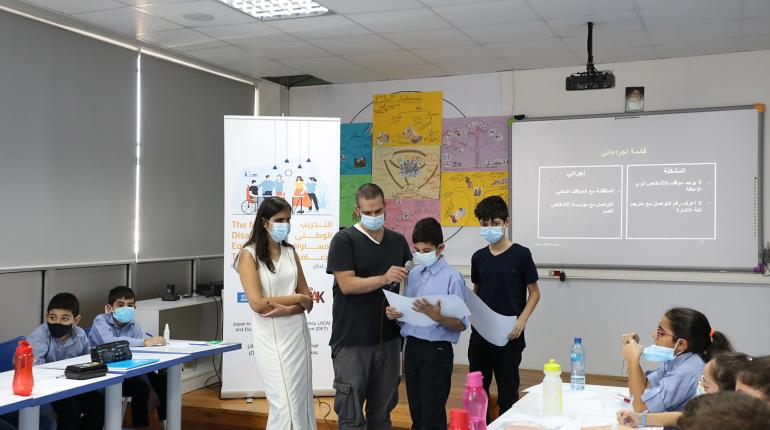 The National Disability Equality Training in Lebanon
UNESCO partners with Red Oak to raise awareness about Disability in schools
In partnership with UNESCO Office in Beirut and in collaboration with JICA - Japan International Cooperation Agency and Disability Equality Training Forum, Red Oak organized their second Disability Equality Training (DET), this time targeting 11-12 years old students at Saint Vincent de Paul School (Ecole Saint Vincent de Paul).
Red Oak believes that introducing the topic of Disability Equality to 11 to 12 years old children will prepare them already to become potential future civil actors as well as the voice of social inclusiveness. Rouba Ghaddar and Rana Kiwan facilitated the training to a total of 54 children who showed a great level of motivation and interest.
At the end of the sessions, the students have already started using proper keywords to describe disability and suggested some social responsibility solutions with a high level of maturity.