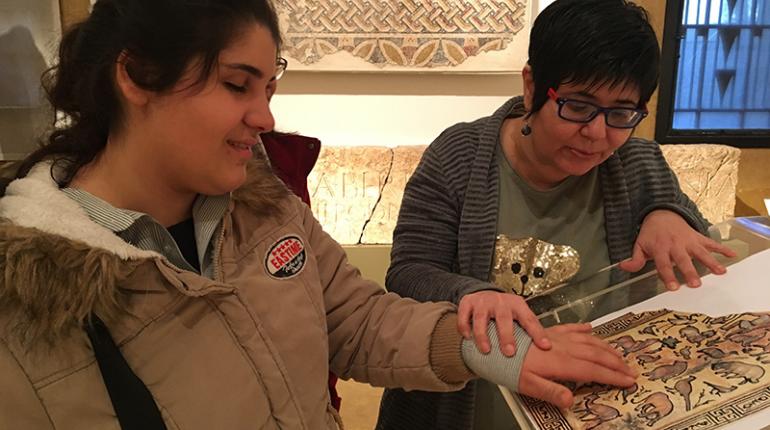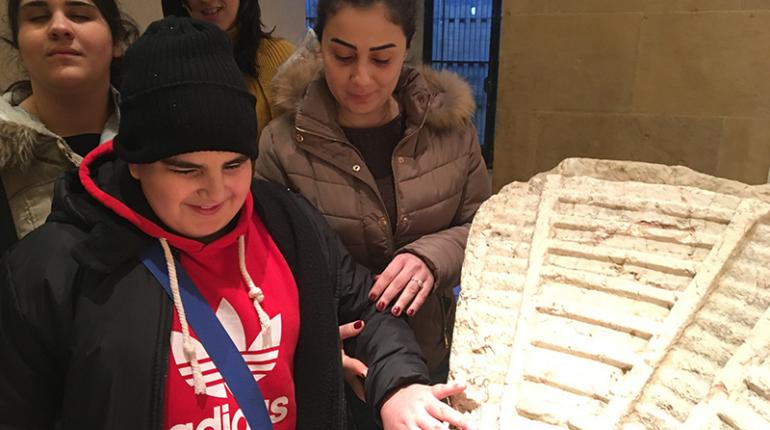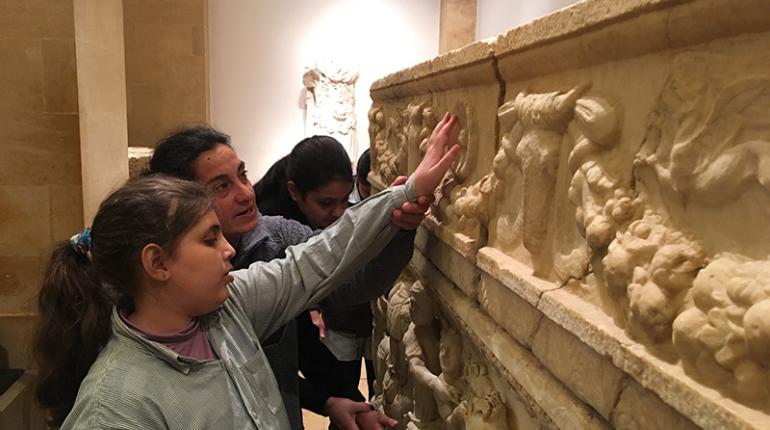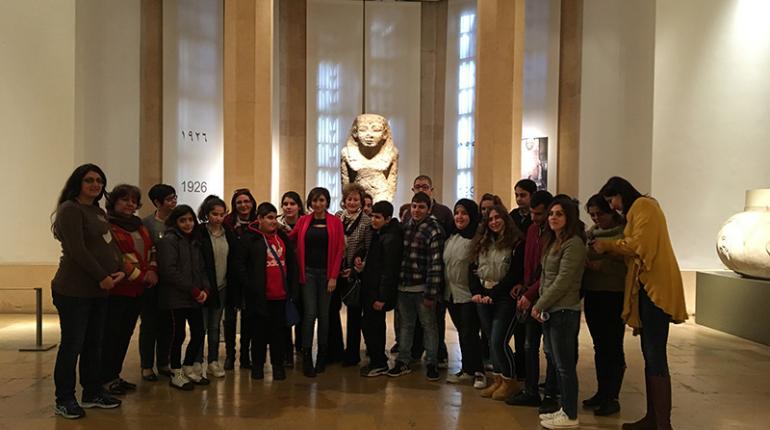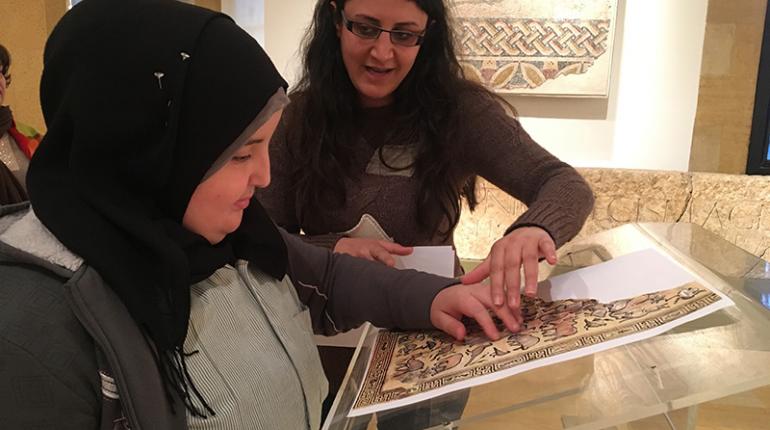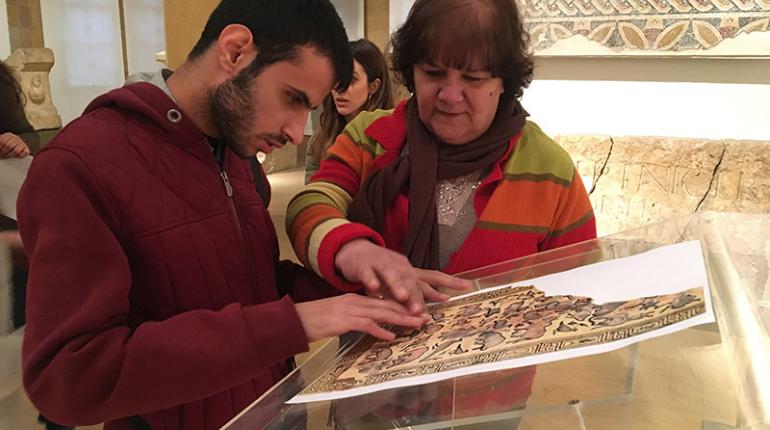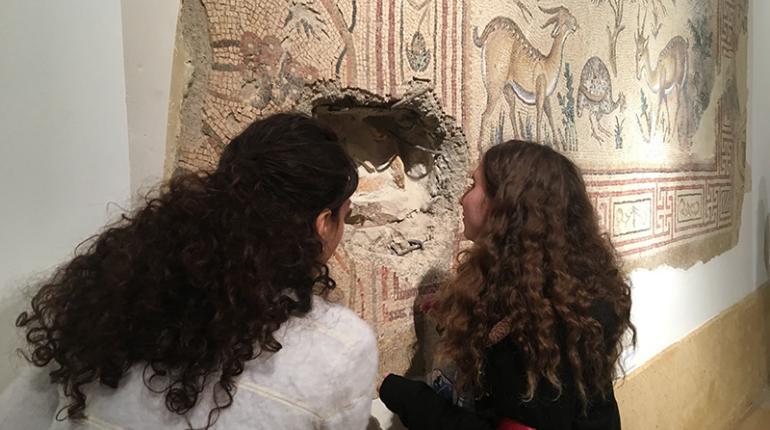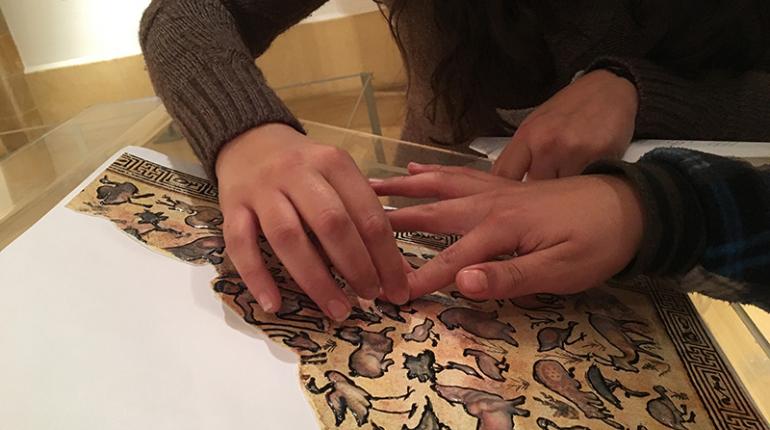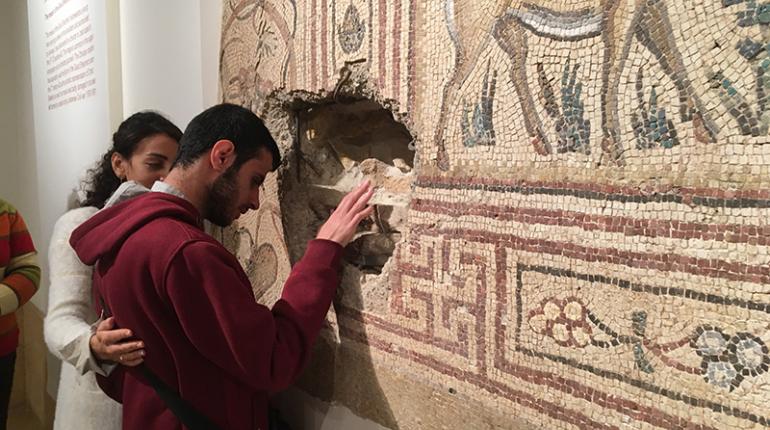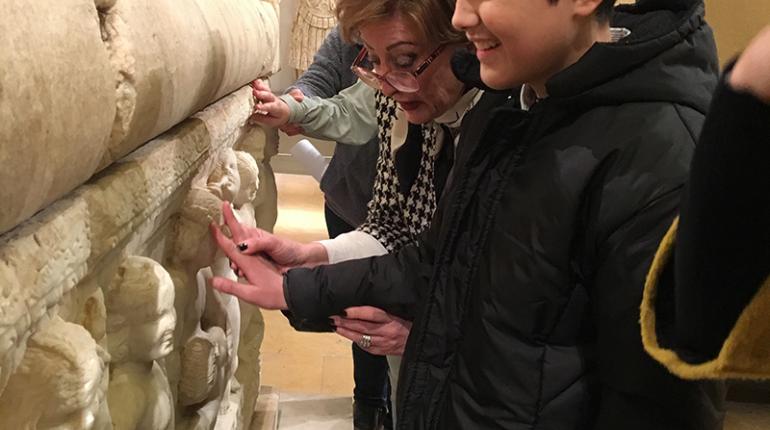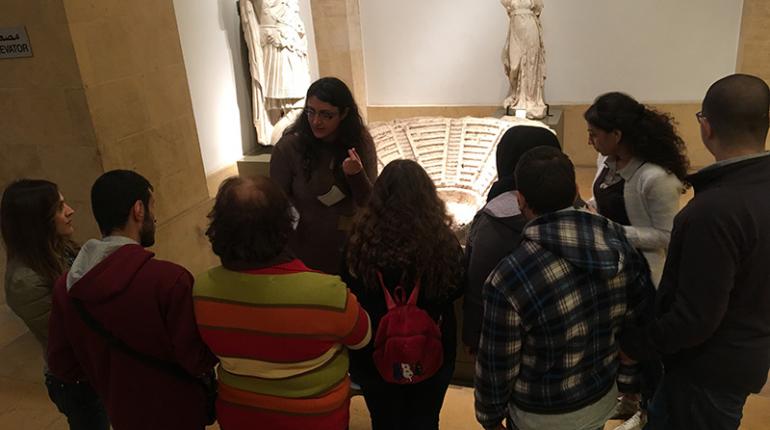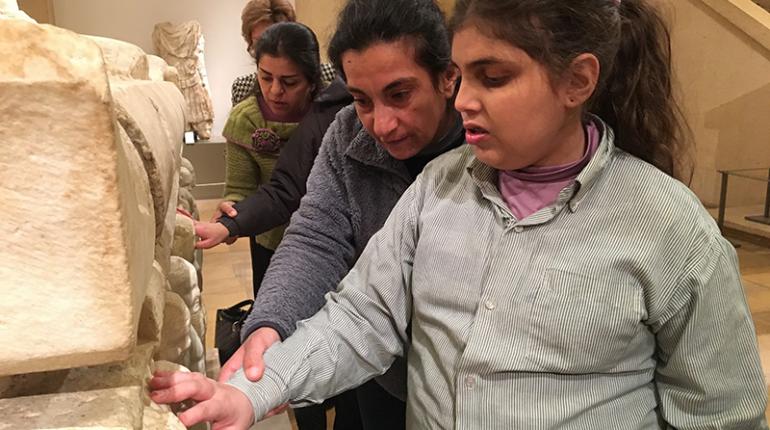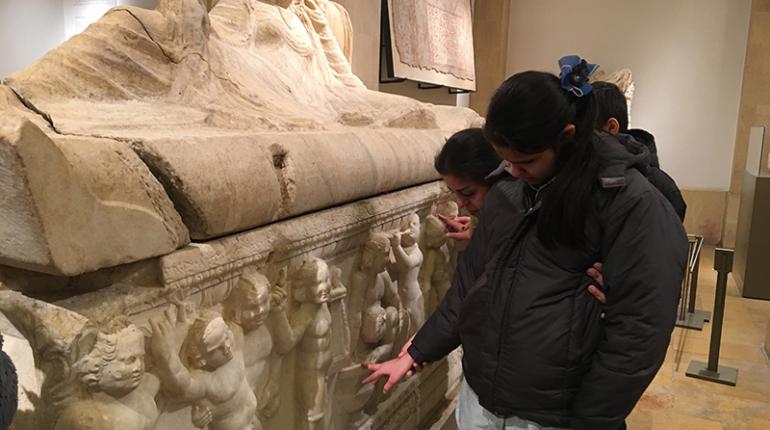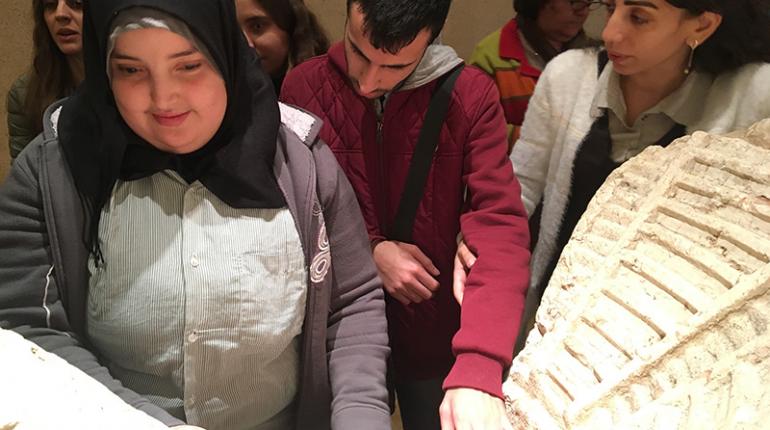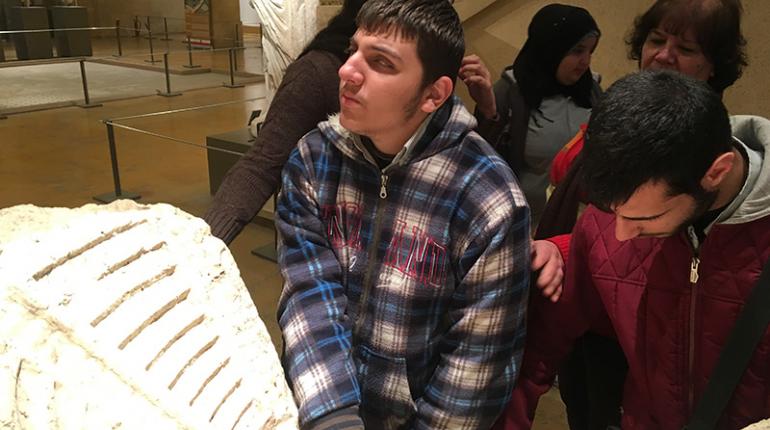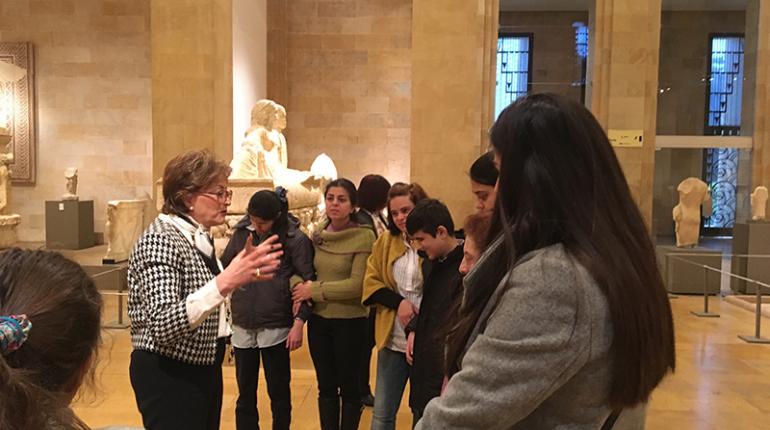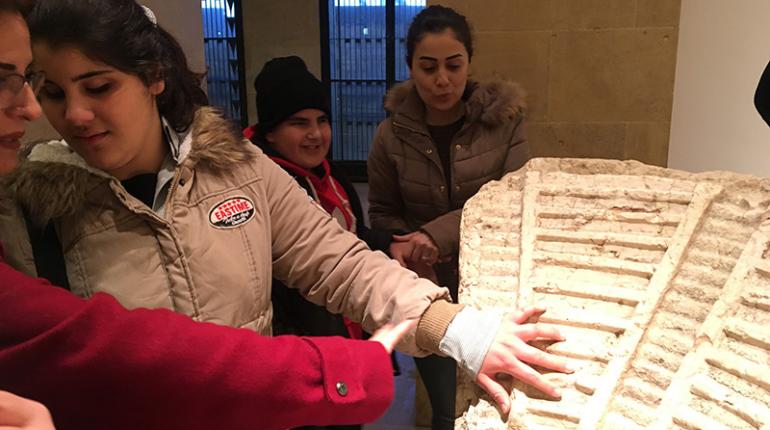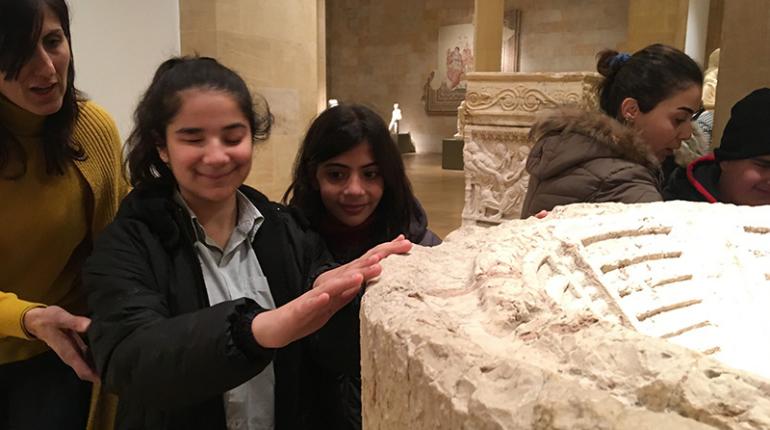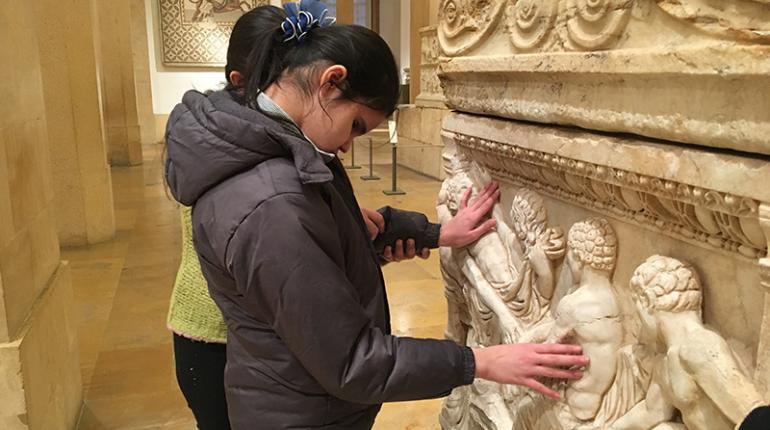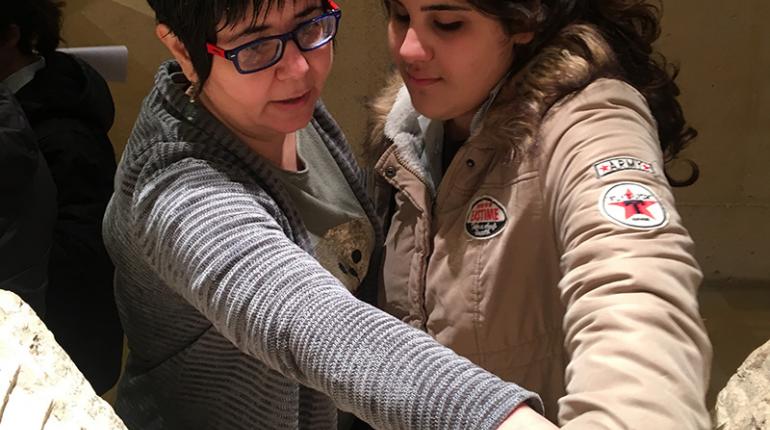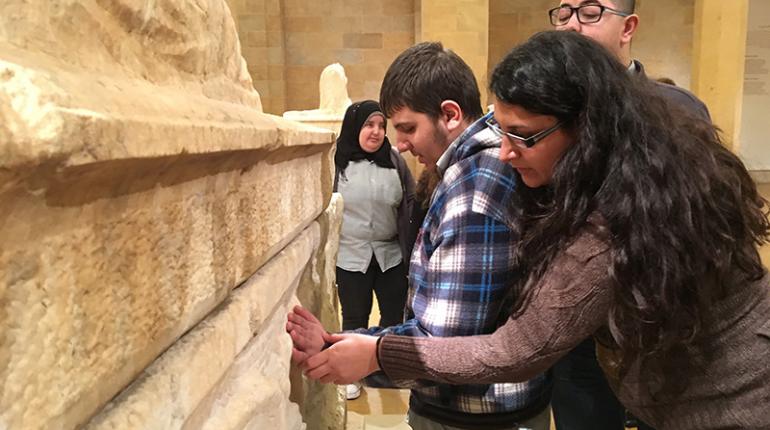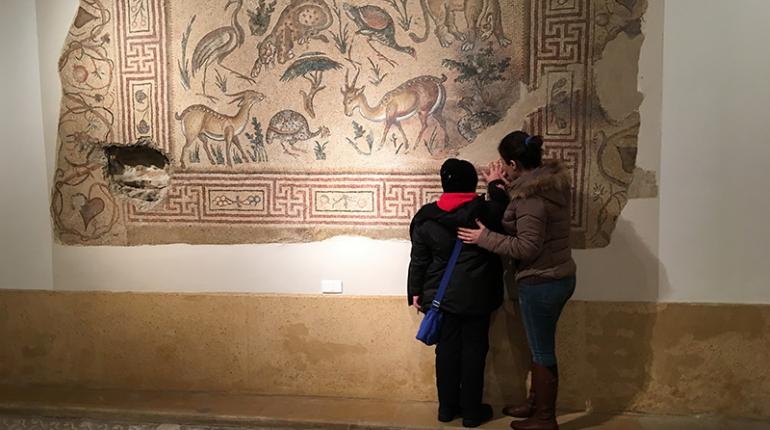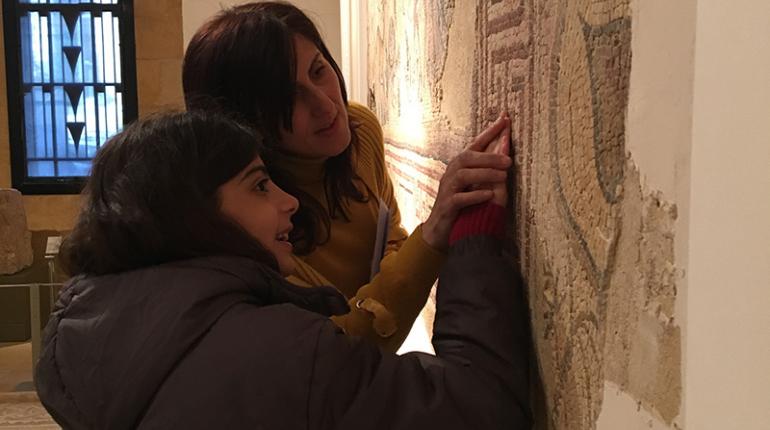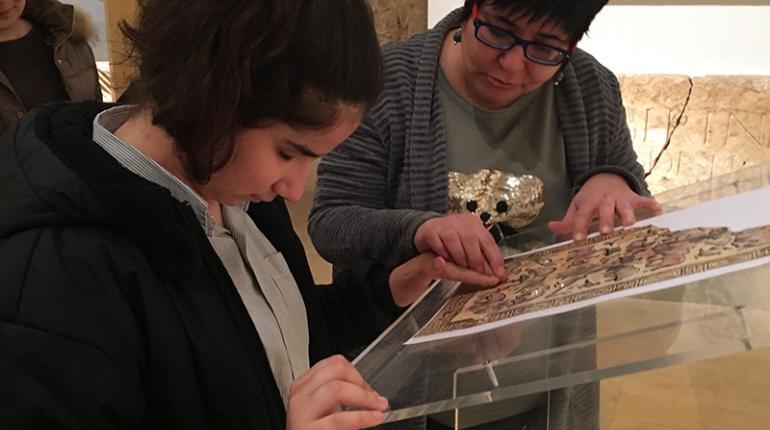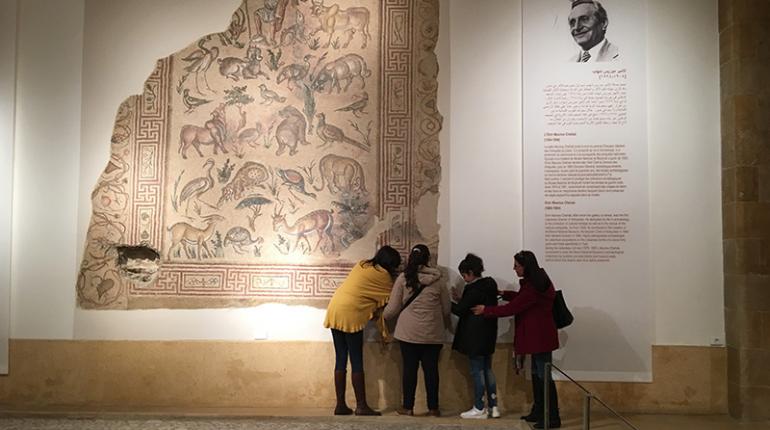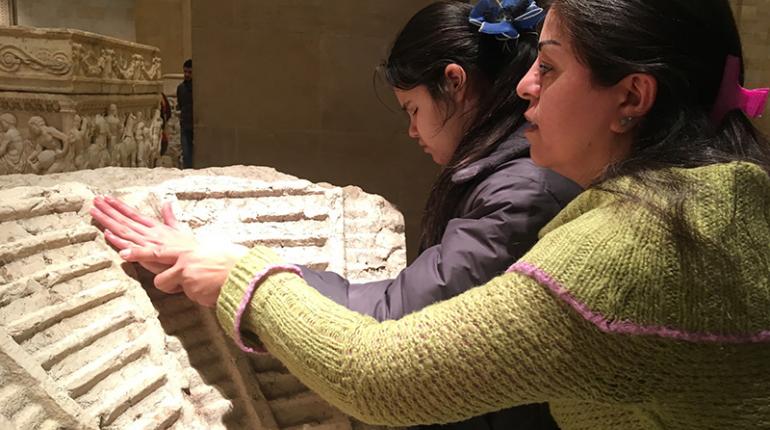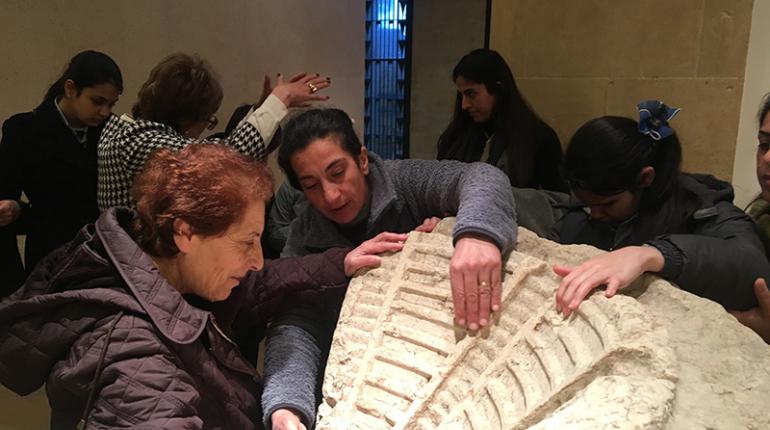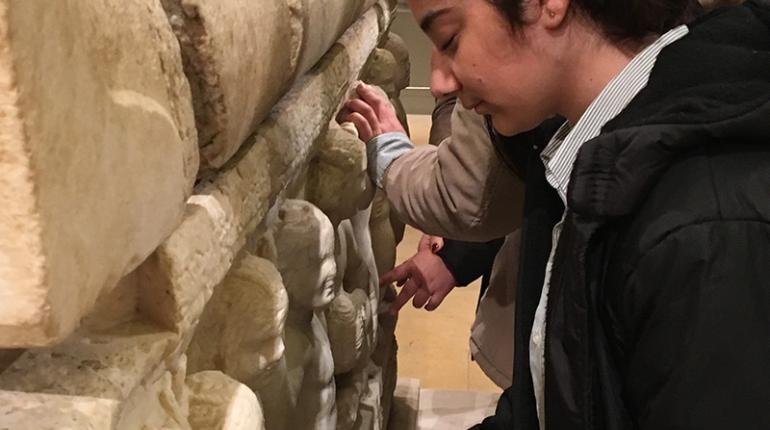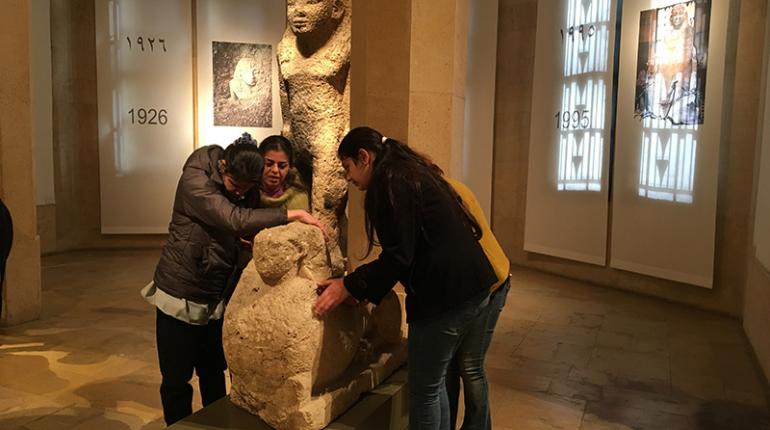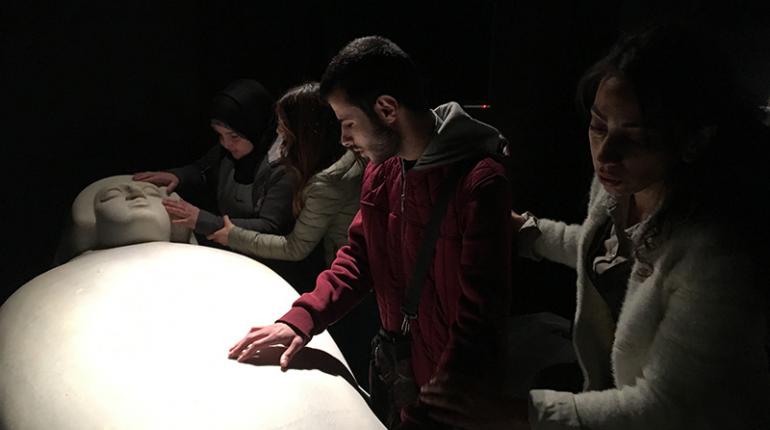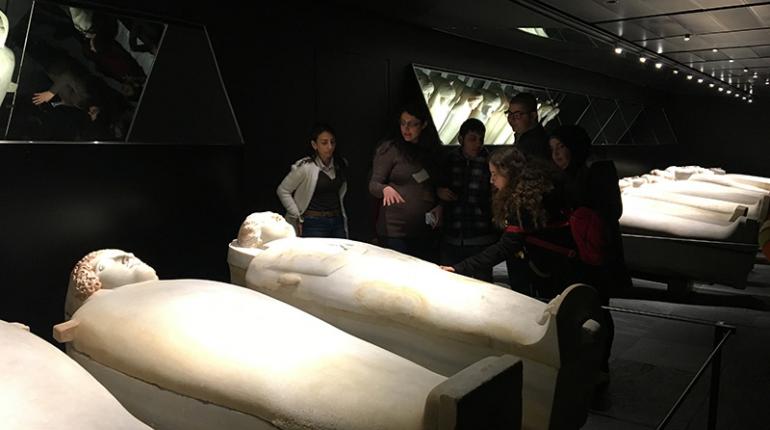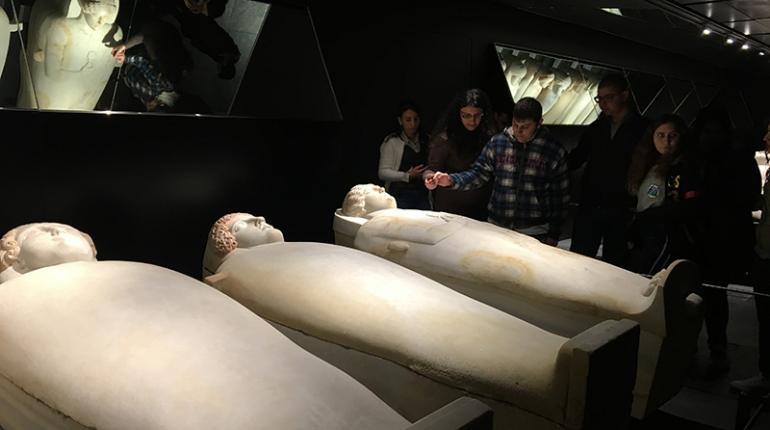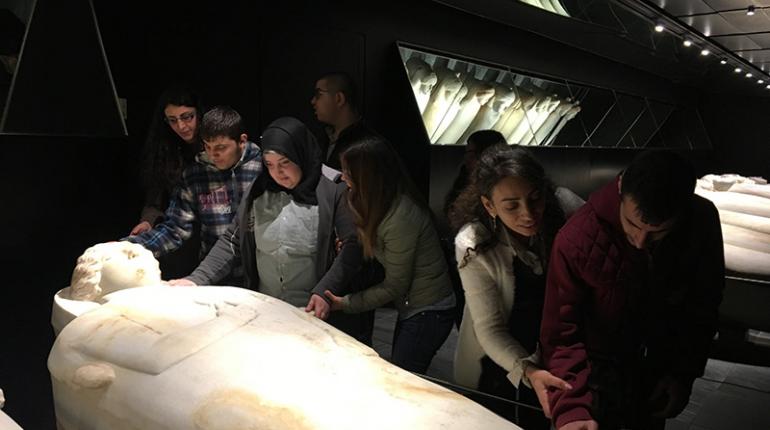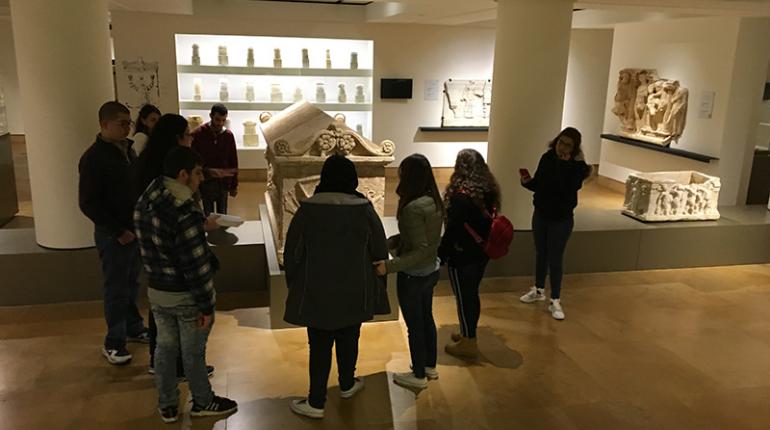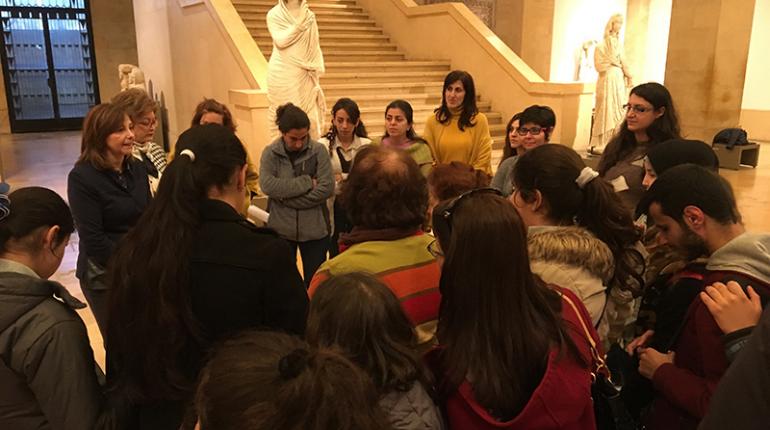 Doors. Please Touch
Student of the Lebanese School for the Blind and Deaf at the National Museum of Beirut
Young students of the Lebanese School for the Blind and Deaf (LSBD) enjoyed a tactile guided tour at the National Museum of Beirut. They were guided by Red Oak team and archaeologists of the Directorate General of Antiquities.
This tour takes place in the framework of "Doors. Please Touch" project launched by Red Oak in partnership with the Omero National Museum of Italy.
The National Museum is committed to opening its doors for blind and visually impaired persons who can now enjoy touching the artworks.