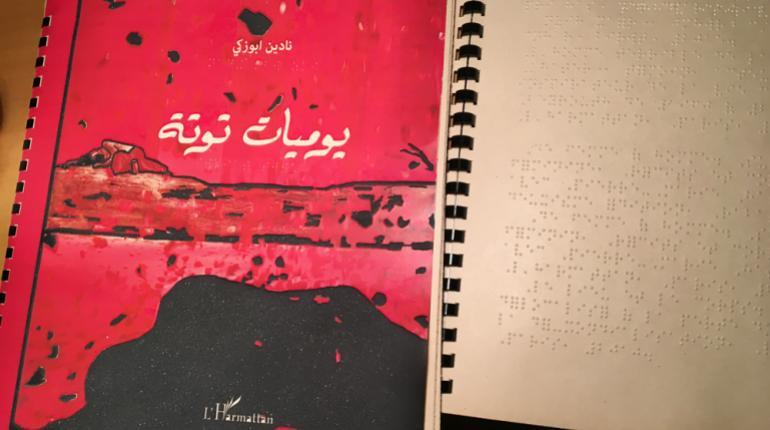 "The Diary of a Mulberry Tree" now in Braille.
Red Oak publishes "The Diary of a Mulberry Tree" "يوميات توتة" by Nadine Abou Zaki in Braille.
The book was printed by Blessed school. The cover was reproduced in relief by the Omero National Museum of Ancona, Italy.
The book will be available at BEIRUT ART FAIR on the stand of MACAM after having been available at HAMMANA ARTIST HOUSE (Lebanon). It will be distributed as well to special schools, centers and NGOs for the blind and visually impaired.