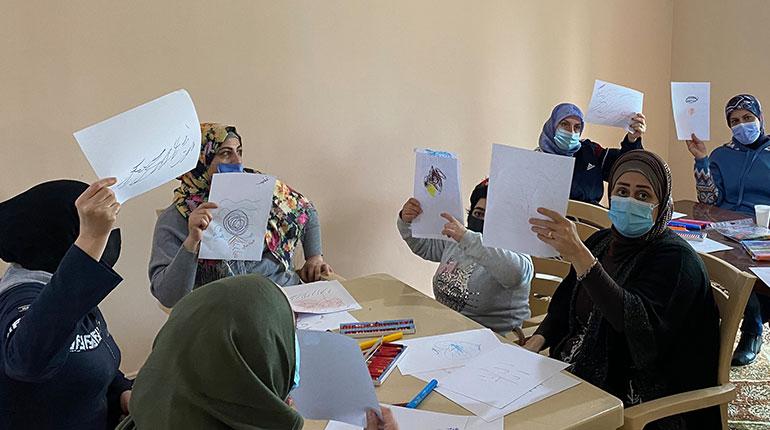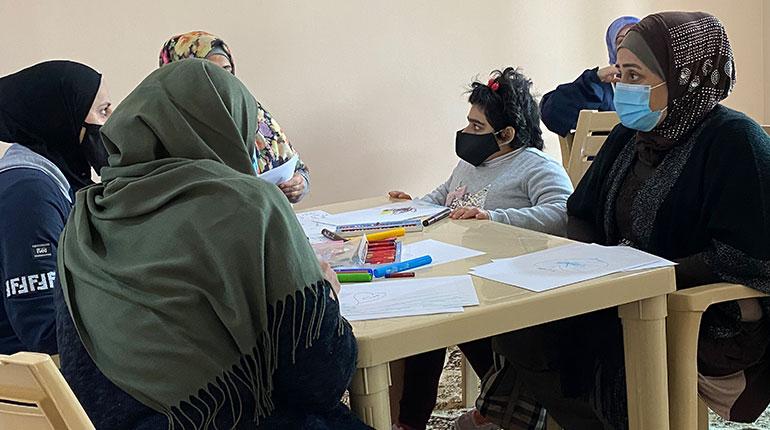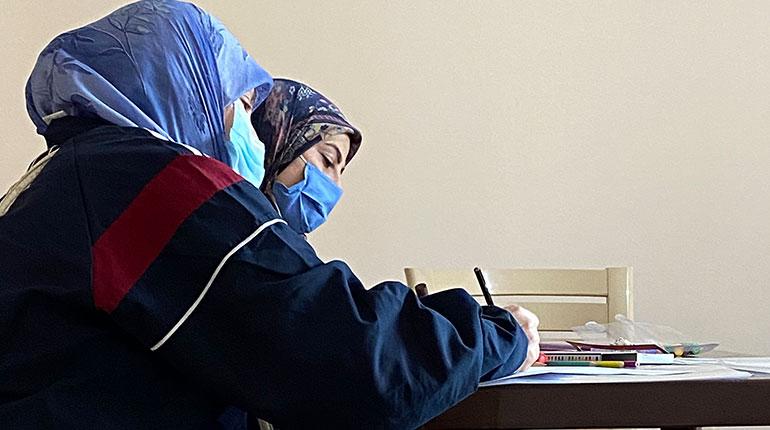 After blast psychosocial support
Overcoming Trauma Through Art Therapy
Red Oak is implementing Art Therapy workshops for women and girls affected by the Beirut Blast. Art therapy allows women to use the creative process to express themselves, share their memories and, in doing so, find new coping skills to reach balanced emotional and mental wellness.
The sessions are taking place in safe spaces in Beirut, with the support of the International Rescue Committee and
with funding from UK Aid.