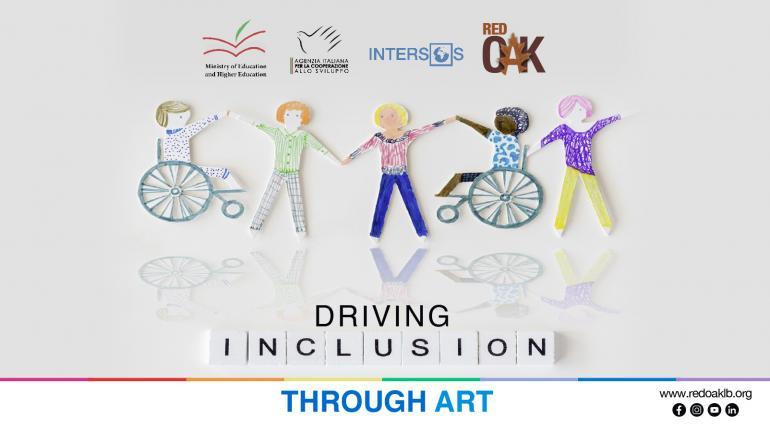 Driving Inclusion Through Art
We are thrilled to announce 'Driving Inclusion Through Art', a project funded by the Italian Agency for Development Cooperation - AICS in partnership with Intersos and the Ministry of Education and Higher Education, and implemented by Red Oak. Through this project, Red Oak will continue developing an inclusive culture and an environmentally sustainable culture among students in Beirut and Mount Lebanon.
The Red Oak Team will offer inclusive arts and sports activities such as Puppetry, Wheelchair Basketball, Disability Equality Training, and Tactile Books training.