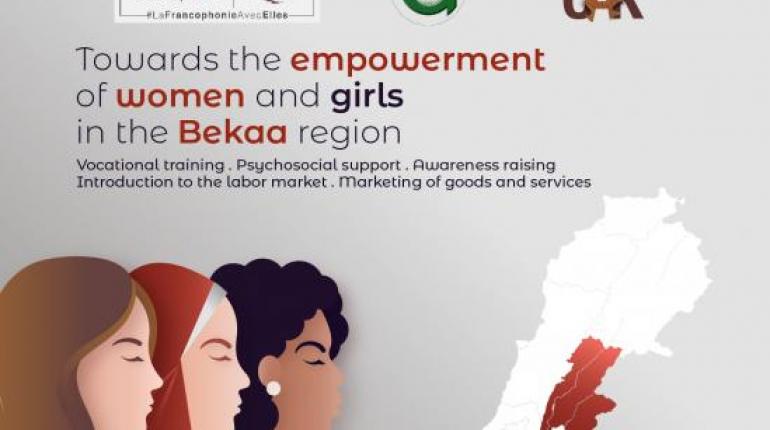 Towards the empowerment of women and girls in the Bekaa region
Red Oak implements the project "Towards the empowerment of women and girls in the Bekaa region" with the support of "L'Organisation Internationale de la Francophonie" under the Fund « La Francophonie avec Elles » and in collaboration with La Guilde.
This project contributes to the establishment of a sustainable inclusive culture among groups of Lebanese, Palestinian, and Syrian women and girls, who, due to the local context and their location in the Bekaa region, are among the country's most vulnerable populations, and are at risk or survivors of physical/psychological violence, abuse, and exploitation.
The vocational training planned by this project will allow women to come together around the learning of applicable skills and to involve them in a female "safe space" where current issues will be addressed with confidence. The project instills an environment to empower women and girls, guide them, educate them, and share concepts and concrete practices on the commercialization of their skills and/or the products they create with Embroidery, soap making, and life skills workshops. In addition, workshops on the initiation to the Internet, Digital Marketing, and technological tools will be developed. Participants are also cautioned and guided to take the necessary steps to thrive while staying safe online, as well as in the physical marketplace when approaching potential employers and business opportunities.