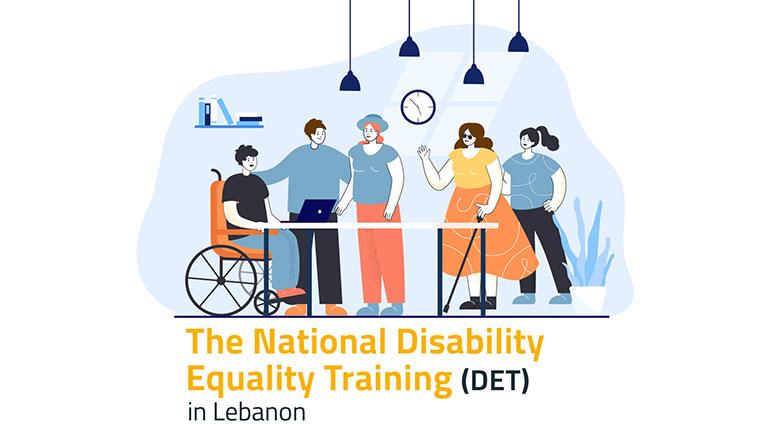 The National Disability Equality Training
Conducted by 4 trainers with disabilities from Lebanon, the DET training aims to enable participants to identify and address discriminatory forms of practice towards disabled people and to find ways to challenge the organizational behavior reinforcing negative values and preventing disabled people from achieving full participation in society.
This training is implemented by Red Oak in partnership with UNESCO
What is DET (Disability Equality Training)?
The true nature of "disability" is neither mere functional limitations of individuals nor the difficulty of performance that results directly from such limitations. "Disability" is oppression, discrimination, social exclusion, and restriction of participation which is socially constructed and imposed upon people who are regarded as different in terms of body functions and structures. Therefore, persons with disabilities are neither less-able nor in-able, but are dis-abled by a society that takes little or no account of people who have different functions and structures.
This perspective on "disability" is called the Social Model of Disability and makes the conceptual the foundation of Disability Equality Training (DET). DET is a disability education that aims to promote understanding of disability from the Social Model perspective and facilitate proactive actions to break disabling barriers in our society. DET facilitators facilitate participatory learning among participants to discover a new perspective on disability, i.e., social model of disability and develop proactive actions to change their organizations and communities to be more inclusive